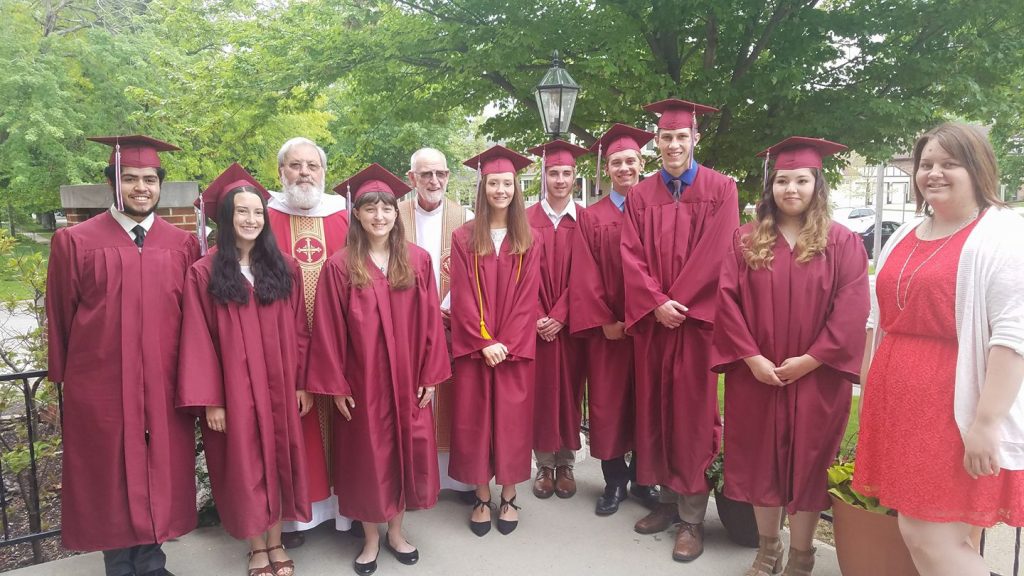 Congratulations to St. Mary's 2018 Graduates!
Anthony Chavez, Emily Grahek, Fr. John, Isabel Fudner, Fr. Tom, Sydney Katko, Samuel Carmichael, Nicholas Reiter, Jarad Kruse, Misty Callejo, and Samantha Ridder.
*Seniors, not pictured Dylan Shipley and Shawn Sytsma
The St. Mary's Parish Scholarship
The St. Mary's Parish Scholarship is awarded each May to students who are members of St. Mary's Parish, Oskaloosa, and are currently graduating from a local high school. The various scholarship funds were established by generous church members or by their heirs, as memorials. The Finance Council awarded scholarships to the five students who applied this year. Congratulations to Isabel Feudner, Emily Grahek, Sydney Katko, Jarad Kruse, and Nicholas Reiter.