FAMILY PICNIC – August 28 at 5:30 pm
Family Picnic:  Pack up your picnic baskets and come join us for celebration of faith, fellowship and fun.  We will be at Edmundson Park at the Rotary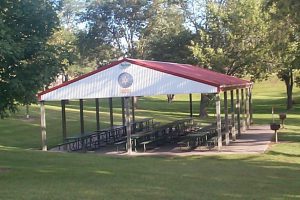 Shelter next to the playground. The evening will start with mass  at 5:30 PM at the shelter. Grilled hamburgers and hot dogs, along with lemonade, ice tea,and water will be provided.
Bring plates, silverware and drink ware for your family.
Please bring a dish enough for 8 to be shared.
If your last name begins:
A- G = Side dish
H-O = Dessert
P-Z = Salads
Oh, and don't forget your lawn chair.