Drawing from the wisdom of St. Mother Teresa, this retreat explores the stones of her "Simple Path" – silence, prayer, faith, love, service, and peace. In discovering how these stones help us to love, serve, and respect our Lord and our fellow human beings, we will draw closer to God and one another. Join women from across the diocese for a day filled with Scripture, story, song, prayer, and action, and be reminded how we are daily called to embrace holiness and see how our lives can run more smoothly, joyfully, and peacefully.
Retreat Details:
Who: All Women
Date: Saturday April 18, 2020
Time: 9am-3pm (Carpool from Osky! We will leave the Parish Center at 7:30am and return around 4:20pm. For more information on carpooling please contact Samantha Ridder, 641.673.0659)
Cost: $30 by March 29th – $40 March 30-April 12
 Location: Holy Trinity, 571 Howard St. Kalona, Iowa
About the Facilitator: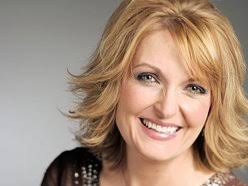 Dr. Mel Kennedy is a musicianary (musician and missionary) who brings the gospel message into the hearts of those who hear her, through song, story, Scripture, and prayer. She holds a Doctor of Ministry in Applied Ministries from Graduate Theological Foundation, an MA in Liturgical Ministry and a Graduate Certificate in Pastoral Studies from Catholic Theological Union, Chicago. Mel has released five Christian Music CDs that have been nominated for multiple awards. She has spoken and performed at conferences, churches and women's retreats across the US and Canada. Her ministry is about empowering and inspiring women to share their faith and radiate God's love through liturgy, service, relationship and the simple actions of daily life.