You are invited to St. Mary's Parish Mission, Sunday, March 1st.
2pm – Not My Kid: What Parents Need to Know About Suicide Prevention
3:30pm – More Than Sad, Understand Teen Depression, and Suicide
5pm – Mass
6:30pm – Dinner at the Parish Center
Adults and teens are welcome to attend both presentations!

2pm- Not My Kid: What Parents Need to Know About Suicide Prevention
Not every student is at risk for suicide, but suicide can happen…it is a real danger for adolescents.  It is important for you to educate yourself about the things that may signal your child could be at risk. Myths regarding depression and suicide will be discussed as well as warning signs.
3:30pm – More Than Sad, Understanding Teen Depression, and Suicide
Chris will be
teaching teens to recognize the signs of depression in themselves and others, challenges the stigma surrounding depression, and demystifying the treatment process.
Presenter: Christ McCormick Pries, ARNP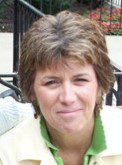 Chris McCormick received her BSN degree from the University of Maryland, in 1971 and worked at an adult inpatient unit at Jacobi Hospital in the Bronx, New York. After moving to Iowa, she taught Mental Health Nursing at Black Hawk College, then enrolled at the University of Iowa in the Graduate Nursing Program and received a Master of Arts Degree with an emphasis in Psychiatric/Mental Health Nursing.
In 1975 she joined Vera French Community Mental Health Center where she is currently serving as a Clinical Director. This center provides assistance to over 10,000 adults and children in our community each year through a variety of programs at numerous community locations.
In addition to her work in mental health, Chris is the Chairperson of the Diocese of Davenport Sexual Abuse Review Board, she has completed training as a Faith Community Nurse through Genesis Health System, and is closely involved with the youth program at St. John Vianney Parish in Bettendorf.
For more information about our Parish Mission please call 641.673.0659 or you may email us at oskystmarydre@diodav.org.