We are dedicated to Adult Formation and Enrichment.
Adult Formation: Lectio Divina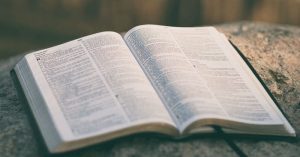 Are you ready to start incorporating Lectio Divina into your prayer life? Join us, Wednesday, Oct. 17th at 6:30pm in the Parish Center for an introduction to Lectio Divina. We will discuss how to pray with the scriptures, some practical tips, and then pray Lectio together.
Learn More about Your Faith
RCIA
Rite of Christian Initiation is a journey of faith for those individuals who have never been baptized and for adults who have either never been Confirmed in the Catholic Church or would like to join the Catholic Church from another faith tradition. Classes begin in the Fall! For more information, click here.
Become Active in Your Parish