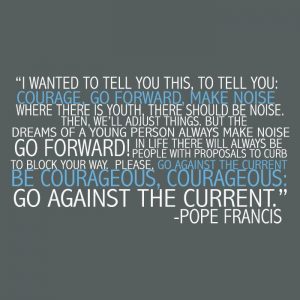 St. Mary's Youth Group meets Sunday nights from 6:15-7:45pm in the basement of the Fellowship Center.  There are additional activities and service opportunities throughout the year.
Faith Formation Handbook 18-19
High School Youth Group Calendar
Upcoming Events:
Deanery Corn Maze – Oct. 21
Christmas Caroling – Dec. 16
Theology of the Body – Jan.-March
Deanery Ski Trip – Jan. 27
Revive – March 3
For more information on upcoming activities and the youth group you can contact, Samantha Ridder.  She can be reached at the parish office via phone, 641.673.0659 or via email at oskystmarydre@diodav.org.