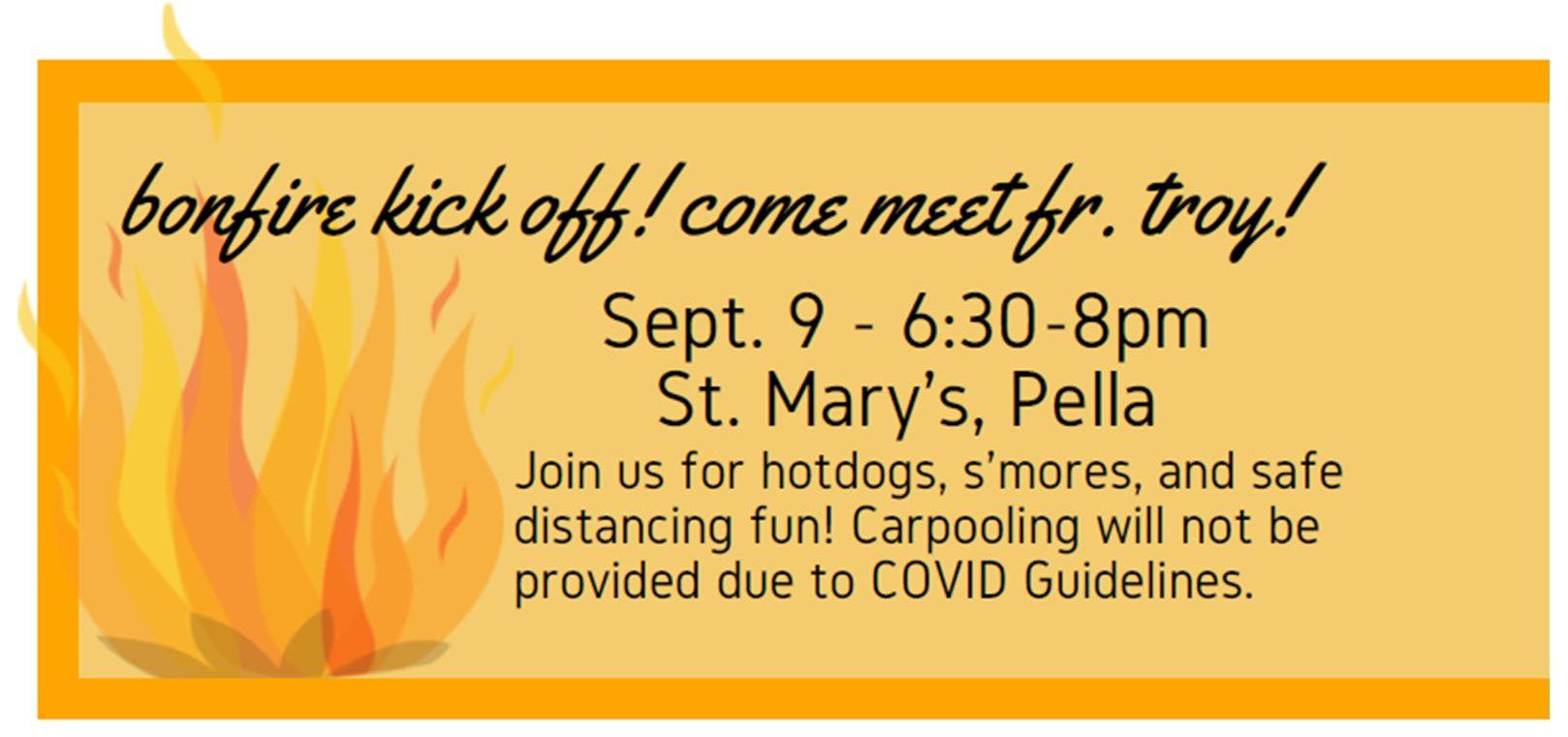 *All weekly activities will take place on Zoom, links will be emailed out. If you would like to receive an email with the Zoom links, please contact Samantha. 
Prayer Options
Teens are encouraged to join in when they are able. Prayer nights will be more reflective and relaxed. The Sunday and Monday gatherings will continue in December.

Sundays 7-7:20pm – Keeping it Holy

Start your week off right, with prayer! Each Sunday night we will be exploring different forms of prayer!

Monday 7-7:20pm – Saints for Inspiration 

Let your week be inspired by the saints! Join us as we prayerfully look at some of the lesser know saints and draw inspiration from their stories.
Discovery Options
Teens are encouraged to register for one of these sessions as there may be materials sent out. These sessions will build on each other, so we are encouraging weekly participation when possible.

Wednesday 7-7:45pm – Catholic Social Teaching

Discover the seven themes of CST with guest speakers from the community.

Wednesday 7-7:45pm – Altaration 

The Mystery of the Mass Revealed. Rediscover the familiar and the unseen truths of Mass.
Fall Schedule 

Week One – September 13, 14, and 16

Week Two – September 20, 21, and 23

Week Three – September 27, 28, and 30

Week Four – October 4, 5, and 7

Week Five – October 11, 12, and 14

Week Six – October 18, 19, and 21

Week Seven – October 25, 26, and 28

Week Eight – November 1, 2, and 4

Week Nine – November 8, 9, and 11

Week Ten – November 15, 16, and 18
Parent Handbook 2020        Faith Formation Registration