High School Youth Group starts Sept. 8th, 2019!
St. Mary's Youth Group meets Sunday nights from 6:15-7:45pm in the basement of the Fellowship Center.  There are additional activities and service opportunities throughout the year.
2019-2020 High School Calendar
Calendar Highlights!
September 8, 2019 – Pizza Kick-Off! 6:15-7:45pm, Fellowship Center
October 20, 2019 -Deanery Corn Maze
October 27, 2019 – Praise Band (8am Mass)
November 21-24, 2019 – NCYC
January 26, 2020 – Deanery Ski Trip
May 3, 2020 – End of the Year BBQ!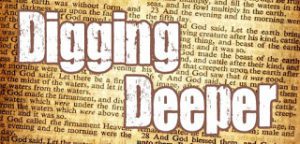 Digging Deeper is an opportunity for our high school students to take a more in-depth look into different topics of our faith during the months of January and February.
This year we will be looking at the Catholic understanding of morals and ethics. Providing students an opportunity to better understand and articulate their beliefs.
For more information on upcoming activities and the youth group you can contact, Samantha Ridder.  She can be reached at the parish office via phone, 641.673.0659 or via email at oskystmarydre@diodav.org.