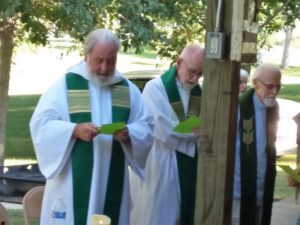 Fr John, Fr Tom &  Msgr. Bob Spiegel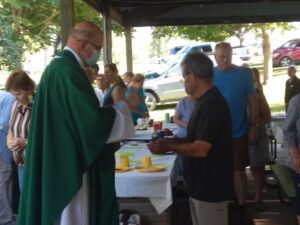 Communion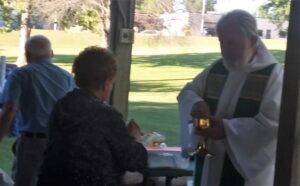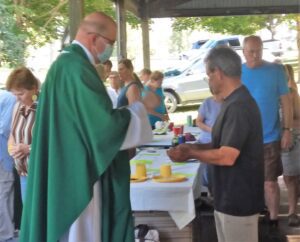 Our Pastor, Fr Troy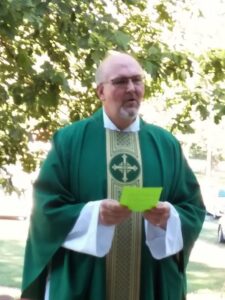 Praise in Song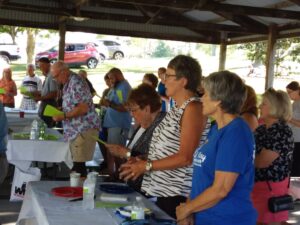 The Word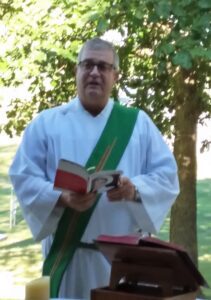 100 + parishioners joined together to celebrate our parish, celebrating the Eucharist with not one but four Priests and Deacon Lowell. A well stocked buffet line of wonderful food and a few of the grill masters of the parish cooked the burgers and hotdogs to perfection that  made a great meal.
While we used this opportunity to gather as a parish, we also had a few speakers take note of Fr. John's service to our parish. Fr. Troy was also welcomed to the parish officially!
Snow Biz from Mahaska Drug was present to provide cool treats for all.
As Fr. John was heard saying "it was a hot time in the town tonight"!!
Thank you to the Church and Family Life Commission for organizing this event.