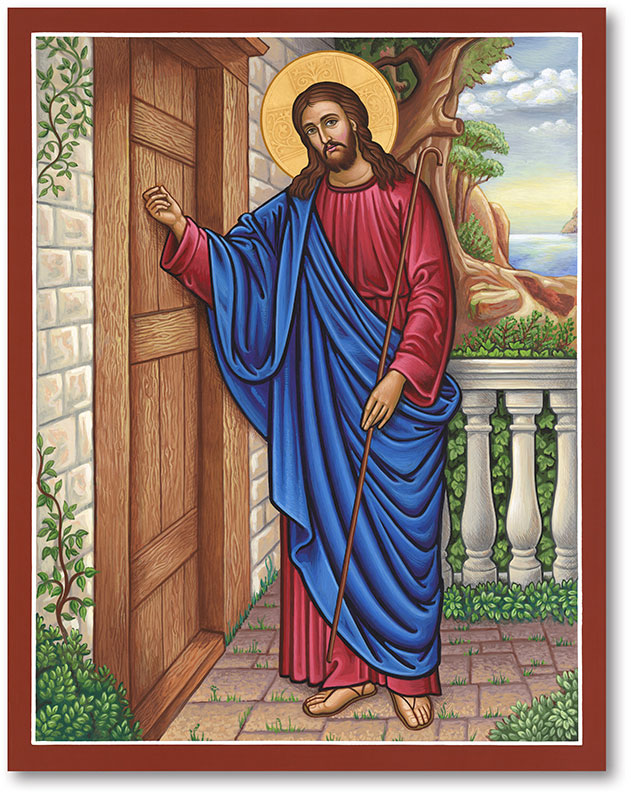 St. John Paull II said, "Remember that you are never alone, Christ is with you on your journey every day of your life!" What a wonderful message especially in these uncertain times. Christ is here with us, but we must seek Him, open the door for Him! If you look closely at the picture of Christ knocking on the door you'll notice there is no doorknob. Jesus is knocking but we must open the door for Him!  One way we can do that is by learning more about our faith. Below are some resources to help you grow and explore your faith as a family. If you have any questions or topics you would like to see added feel free to email Samantha at oskystmarydre@diodav.org.

Learn more about Catholic Social Teaching through our summer program.
Learn more about this ancient form of prayer and how it has developed over time.
Take a deeper look at the Mass with activities and resources for everyone in the family!
Divine Mercy is celebrated the Sunday after Easter. This prime spot on the Church calendar was given to the feast day to showcase the importance of Christ's Divine Mercy. Learn out more about Divine Mercy, the many saints of Divine Mercy, and more…